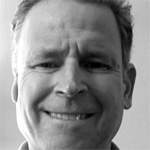 Jeff Stassen is the owner and co-founder of Baseline Tennis. He has earned a solid reputation as a service-oriented professional who is eager to grow the game of tennis. He has been full time in the tennis profession since 1986.
Jeff serves as secretary for the Midwest Section of the USTA. He is part of the (DSA) District section alignment task force and serves as lead on the (CTA) Community Tennis Association task force. Jeff is a member of the USTA national CTA Committee and serves as co-chair of the CTA/Schools committee. He is a past SEMTA President.
He is a member of the Scott L. King Serving Aces for Sarcoma committee which runs one of the largest and long running U10's USTA tournament in the Midwest. The SLK event was the recipient of the USPTA's Midwest Charity event of the year for 2015.
He has been inducted into the City of Dearborn's Sports Hall of Fame for his contributions in tennis Jeff served as the SEMTA President in 2003 – 2004. He was awarded the William F. Beyer Memorial Award in November 2006. This award is selected by the Southeast Michigan Board of Directors and is given to the individual who immeasurably and unselfishly contributed to the game of tennis.
Jeff enjoys working with players of all levels and is great a pro for anyone who would like to take their game to the next level. As a player, Jeff was a highly ranked junior in both the Southeastern Michigan Tennis Association and the Midwest Tennis Association. He competed on a collegiate level at Western Michigan University. He is a member of the United States Professional Tennis Association (Elite Professional), Professional Platform Tennis Association and is on the Wilson Advisory Staff. He is Net Generation Certified. Jeff received his bachelor's degree from Wayne State University.